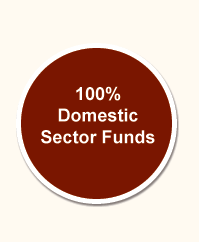 The

Tax-Efficient Sector Strategy

seeks long-term growth by normally investing 100% in funds from Fidelity's Select family. It will usually hold a combination of 5-10 sector funds, with a typical weighting range of 10-30% for each position. We attempt to invest in industry groups that may benefit from long-term changes in the economy, and in areas that benefit most from Fidelity research. Such sectors are identified through the study of long-term trends, valuation levels, other fundamentals, and by comparing fund performance and risk to underlying benchmarks.

To achieve a higher level of tax efficiency, we attempt to hold profitable positions long enough to qualify for long-term capital gains treatment. Less often, we may sell losing positions and move to a substitute sector if an opportunity exists to book a short-term loss with minimum risk of a wash sale.